Pula, James
PAHA: A 75th Anniversary History of the Polish American Historical Association, Edited by James S. Pula (2017)
The 75th Anniversary History of PAHA was edited by James S. Pula to commemorate the history, changing goals and lasting achievements of the organization. The volume contains reprints of earlier histories of PAHA published in the Polish American Studies by Konstantin Symmons-Symonolewicz, Anthony F. Turhollow, John J. Bukowczyk, Anna D. Jaroszynska-Kirchmann. These histories are complemented with the editor's update bringing the account to the present era. A valuable section of the Anniversary History consists of appendices listing PAHA founding members, presidents, and award winners. 212 pages with black and white illustrations. More information on the book's page. Available on Amazon.com.
The Polish American Encyclopedia, edited by James S. Pula ( McFarland, 2011).
This encyclopedia, a collaborative effort by 128 scholars, features three types of entries: thematic essays, topical entries, and biographical profiles. The essays synthesize existing work to provide interpretations of, and insight into, important aspects of the Polish American experience. The topical entries discuss in detail specific places, events or organizations such as the Polish National Alliance, Polish American Saturday Schools, and the Latimer Massacre, among others. The biographical entries identify Polish Americans who have made significant contributions at the regional or national level either to the history and culture of the United States, or to the development of American Polonia.
http://polishamericanstudies.org/text/40/encyclopedia.html
Polish Americans: An Ethnic Community (1995)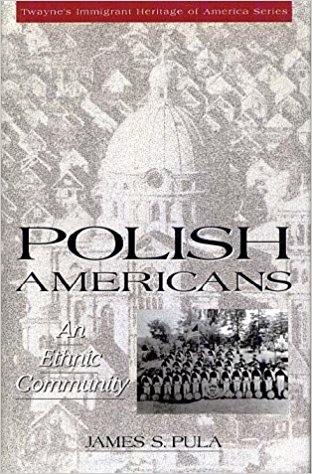 In this history of "Polonia" - the community of Polish immigrants and their descendants residing in America - James S. Pula defines what it has meant to be Polish in America since the first large groups of Poles left the Old Country - what they called Stary Kraj - for the New more than 150 years ago. The Polish American community has long been identified with three characteristics that the early immigrants brought with them to America, writes Pula: "an affection and concern for their ancestral homeland, a deep religious faith, and a sense of shared cultural values." Prominent among these values are family loyalty, a desire for property ownership, and pride in self-sufficiency. Throughout the book Pula returns to these themes as Polish Americans have played them out against the backdrop of Polish and American history.