Polish American Studies, volume 74, issue 2 (Fall 2017). The cover of this issue features "Structural Cobalt," a painting by Julian Stańczak (1928-2017), a painter and print maker born in Poland and active throughout his career in the United States. Stańczak is considered a leading figure of the Op Ar
t movement.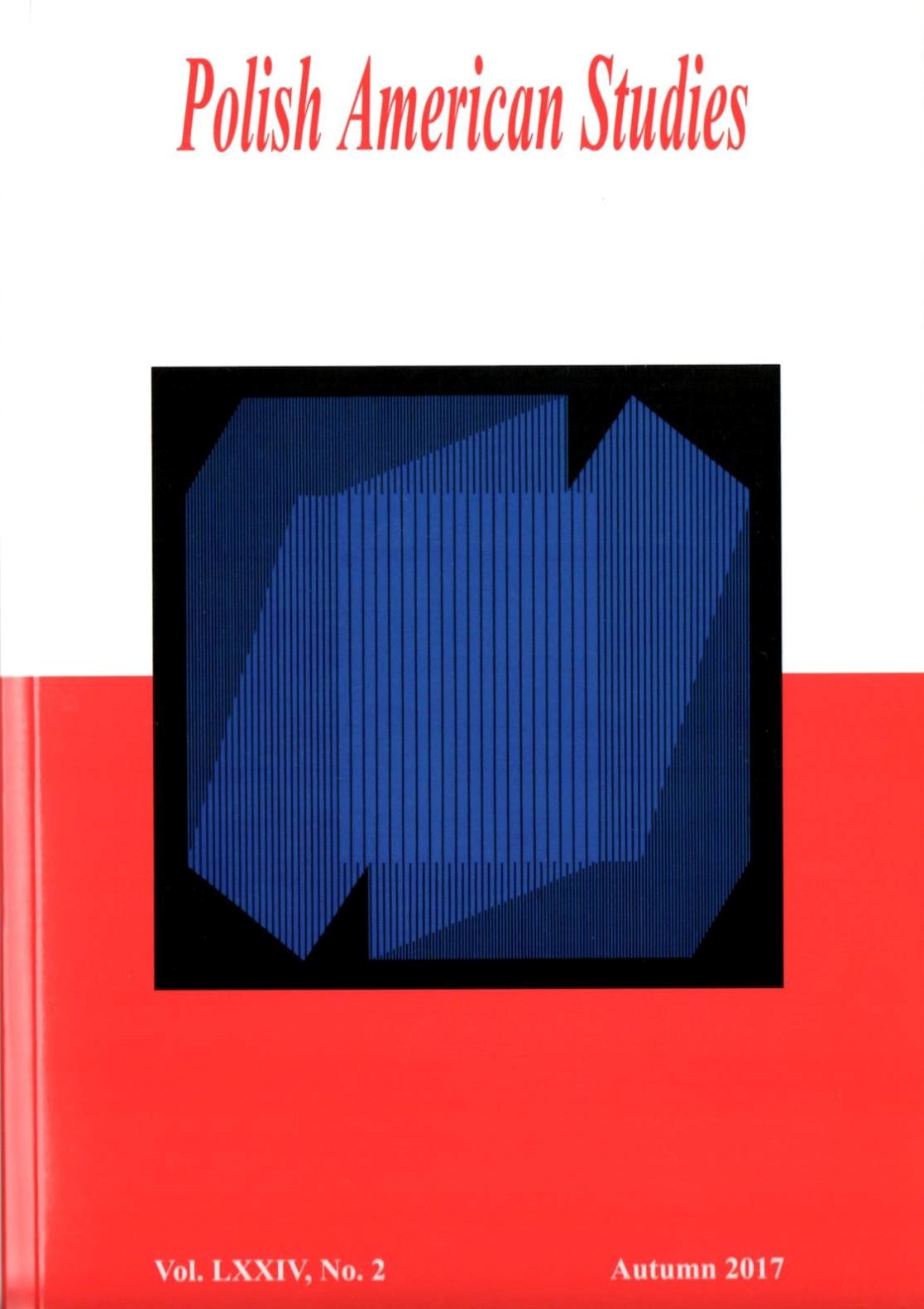 This issue of Polish American Studies includes a scholarly Forum guest-edited by John J. Bukowczyk, professor of history at Wayne State University, Editor of Polish and Polish American Studies Series, Ohio University Press, former Editor of the Journal of American Ethnic History, and past president of Polish American Historical Association. Asked a provocative question about the impact of one's identity on the professional path and scholarly interests, scholars Jerome Krase, John Radziłowski, James S. Pula, Barbara M. Posadas, and Mary Patrice Erdmans, respond in the incisive personal reflections, which also provide new insights into the shaping of immigration and ethnic history and sociology as distinct areas of study. Bukowczyk's introduction provides the larger background for the discussion on the Polish American identity formation.

Historians Rui Afonso and Fábio Koifman in their article: "Julian Tuwim in France, Portugal, and Brazil, 1940-1941," explore the fascinating odyssey of the Polish poet of Jewish background Julian Tuwim and his wife, who, like many other Polish artists, writers, and intellectuals, became a part of the Polish refugee Diaspora during World War II. In "Kashubian Pustô Noc in America: Comparative Perspective of Death Rites, Poland and Canada,"Aleksandra Kurowska-Susdorf, a Ph.D. candidate from the University of Gdańsk in Poland, who was a winner of the Polish American Historical Association's Graduate Student/Young Scholar Travel Grant Award in 2016, presents her research on the death rituals in the Kashub communities in Vilno, Canada, and in Poland. In Varia, Bartosz Nowożycki introduces collection of the Polish Combatant's Association from the Józef Piłsudski Institute in New York.

In addition, this issue of Polish American Studies includes reviews of books written by Mark F. Bielski, Donna Solecka Urbikas, Anna Reczyńska, Aleksandra Ziółkowska-Boehm, and Piotr Derengowski.