Net Making
Anne M. Gurnack, Ph.D.
Professor Emerita
University of Wisconsin-Parkside
Memories from the 1800's Jones Island Fishing Village in Milwaukee, Wisconsin
After David Kurczewski, a resident of Milwaukee, went over to his grandfather's home after his death to sort out his belongings, he found a strange looking object. He was told by his father that it was an original net making tool that had been used on Jones Island, where about 1600 Kaszubes lived there for over seventy years. The actual peninsula was named after a ship builder who had inhabited the island in the mid 1850's. Many settlers who came there brought these tools with them to their new home. Netmaking businesses soon appeared there and in Milwaukee. The fisherfolk had lived there from the 1870's to the 1940's when they were forced to leave when a new harbor and sanitation plant were constructed.
David's dad used to engage in smelt fishing on Jones Island and remembers going there with his own father to buy fresh and smoked fish when he was a young boy. One can still find people fishing on the shores of Lake Michigan to this day. David included an image of the wooden netmaking tools and is found below.
Were they really authentic netmaking tools from the area in northern Poland on the Hel Peninsula, the original home of these fishermen? "Yes indeed", says Dorota Golikowska, librarian at the Jastarnia Public Library in Poland, i.e. one of the villages on the Hel Peninsula. "My grandfather had a tool exactly like it!" The Golikowska family are Kaszubes and hail from
generations of fishermen. An image of the net makers from Jones Island is included courtesy of the Milwaukee Public Library Ruth Kriehn Collection.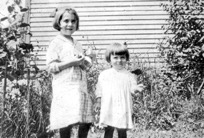 But who are the Kaszubes and why did they settle on Jones Island?
Kaszubes are most often identified as a regional ethnic group, remnants of an ancient Baltic West traditions, language and culture. Their language has characteristic Polish, German, and Nordic influences. The group members are predominately found in the Pomeranian region of Northern Poland. For many generations their ethnic identity was questioned and subjected to many forms of oppression. Hence, their exit to the new world in North America was not shocking and actually encouraged by various agents. Jones Island reminded them of their villages on the Hel Peninsula such as Jastarnia, Chalupy, Kuznica.
However, these settlers were also to experience discriminatory behaviors by mainlander Milwaukee Polish immigrants who had arrived there previously. Unfortunately, these fisherman families continued to be treated as undesirable residents as they attempted to establish their new homes at Jones Island. But the fishing village itself thrived even as conditions on the island were harsh. There were no paved roads on the island and initially there were no schools. Eventually, a school room was installed where local children could be educated to the level of third grade. Many unsanitary conditions existed on the island and deaths resulted from diseases and ship accidents occurring on the waters of Lake Michigan.
The fishing village residents were called "squatters" as they very often did not secure deeds for their homes, or more accurately "huts" constructed on the property. In the early 1900's many families were evicted or just moved to nearby Milwaukee locations or to other regions in the state. The city condemned the area when the harbor expansion and the sanitation plant development occurred. By the early 1940's, they had all left the island.
Tom Myszewski, a retired school teacher and Jones Island local historian recalls that exact situation with his great grandparents. Albert Konkel, a fisherman immigrated from the Hel Peninsula village of Kuznica to Jones Island in the 1883 where he met Anna Oberzig, a dressmaker. They were married in 1889 at St. Stanislaus Church, one of the earliest Polish churches in the United States, dating from 1866. They raised 7 children and some grandchildren, all of whom made use of the crib which is shown below. They departed the island for the mainland around 1911. The 150 year old crib still rests in the Myszewski's Milwaukee home.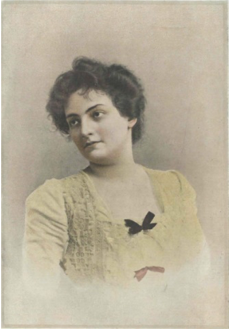 REFERENCES
John Gurda, Change at the River Mouth: Ethnic Succession at Milwaukee's Jones Island (University of Wisconsin-Milwaukee, 1978). This manuscript contains an excellent bibliography about Jones Island.
Ruth Kriehn, The Fisherfolk of Jones Island (Milwaukee: Milwaukee County Historical Society, 1988.)
Anne M. Gurnack, Aleksandra Kurowska-Susdorf, and Janina Kurowska, "The Saga of the Jones Island Kaszube Fishermen Returns to Poland," Polish American Studies, forthcoming in 2019. This article describes a Jones Island Fishermen exhibit held in Wejherowo, Poland in 2017-2018.